At SQUADM, the customized software development entails gathering an in-depth understanding on the requirements of the client. The consistent and repetitive processes persevered, enable SQUADM to offer high quality software development, maintenance and quality assurance services to its customers at a relatively lower budget.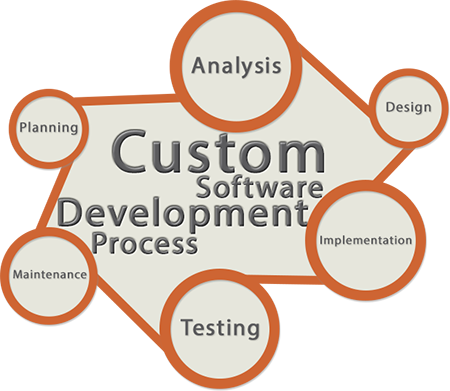 Our company offer progressive services in the area of custom programming, open source application development, software development, B2B and B2C web based solutions along with application maintenance services to help your business exceed its technological expectations. Our company solutions are reliable, scalable and highly customized for your needs.
SQUADM offers Custom software application development services to develop custom-made software applications that are built to fit into your environment with minimal disruption to the existing infrastructure. Be it end-to-end solution development, or developing intermediary building blocks in your system, SQUADM software development services are centered on providing high quality software that is just right for you.
Our customized apps, address your specific requirements
Built on a platform specifically chosen to cause minimal disruption to your existing IT framework
We Provide detailed and thorough planning before execution
We identify the ideal combination of people and technology for the particular industry or business, with the right level of customization providing maximized ease-of –use of our products.
Developed using technologies that you are familiar with to aid future maintenance with minimal dependence on us, thus reducing total cost of ownership
Efficiently customized with your existing systems and processes so your people spend less time in training / initiation.
SQUADM will work with customers through the whole lifecycle, from business vision to design, from coding to QA, from deployment to support, an approach that appreciates the dynamics of our customers' business and helps ensure firm returns on their investment. Employing a judicious blend of Business analysis & Management with latest technology, SQUADM develops state-of-the-art custom software & web based applications. Our solutions enable reduction in time and resources spent on a business process and effectively eliminate functional bottlenecks.
Our services include:
Requirements Analysis
Design - Domain Analysis
Project Management
Software Architecture Design
Implementation, Testing and Documenting
Deployment or Release
Software Training to Users
Maintenance and Support
Bug Tracking System
We can be your extended IT-Arm delivering high-quality solutions, Custom developed to suit your processes. We constantly strive to improve quality and delivery model so that you get excellent software.