About SQUADM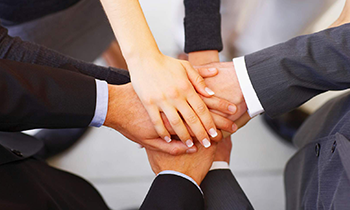 SQUADM Technologies Pvt. Ltd. is a premier IT consulting & offshore software and web application development company with a reputation for quality, superior technical skills and proven utilities.
SQUADM Technologies Pvt. Ltd. can boast of having achieved great success in the field of management systems and web solutions.
SQUADM Technologies Pvt. Ltd. is a registered Private Limited Company under the Indian Companies Act.1956. It is registered at Bangalore, India. SQUADM was promoted by Mr. M.Praveen Kumar with a group of committed professionals who have stood by their motto of "service of perfection", the Company believes in providing quality software at affordable cost.
SQUADM Technologies Pvt. Ltd. have ISO 9001:2008 certification, Good rating from CRISIL, NSIC member, NASSCOM member, KEONICS MOU partner, ITI vendor, SANGOMA and Acer authorized partners. Currently the company is established in a rental premises in Bangalore city. Due to its increased business potential and established networking, it proposes to establish its own permanent IT park.
With this in back ground SQUADM TECHNOLOGIES Private Limited has proposed for establishment of a project for software development, BPO, Training, Outsourcing and Embedded systems at Bangalore. It has proposed to apply for 1 acre land at IT Park, KIADB Industrial Area, Near International Airport, Devanahalli, Bangalore. Hence this proposal.
Our Principles
Integration:
Deliver information through integration to best of breed applications with a single database.
Reliability:
Reduce cost and maintenance cycles with open, easily available components.
Automation:
Improve staff productivity with technology and best practice.
By using our products and services and applying these principles our customers get more from their information systems making IT a strategic asset. Our users are able to efficiently share data and processes, measure results for continuous improvement, increase member retention, and communicate more efficiently at an enterprise level.